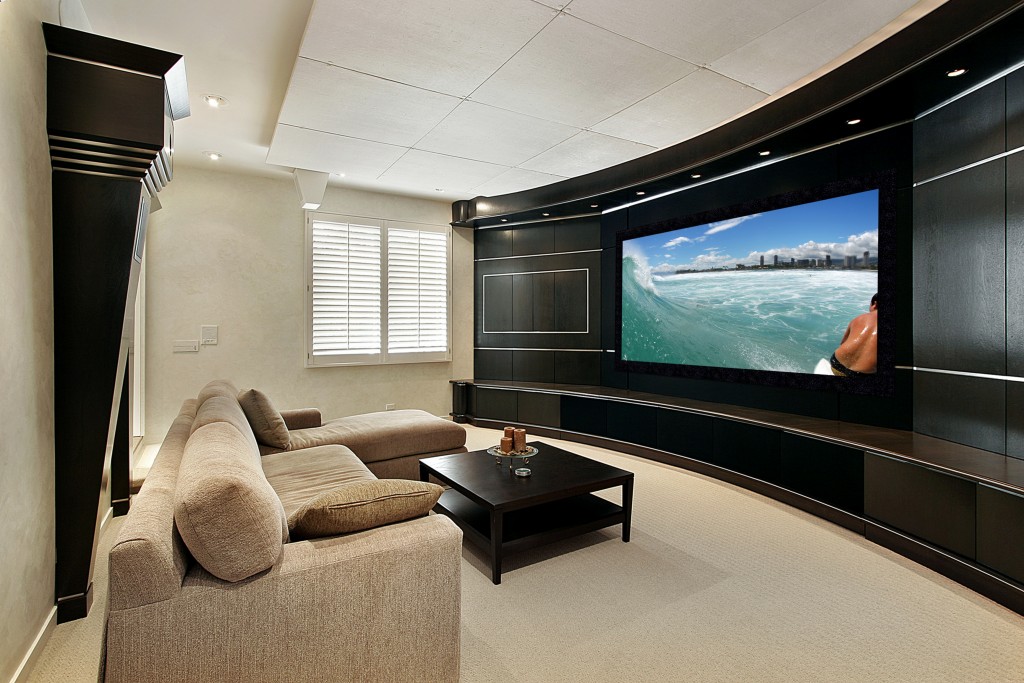 Contact us for a site survey so we can design the perfect custom electronics for you.
What is home theater? What is surround sound?
Whatever you can dream of!
Today, traditional Home Theaters have given way to Media Rooms, Man Caves, Recreation Rooms, Sport Bars and more.
Whether you desire a dedicated Home Theater, or a multi-purpose room with several TVs, Omni offers the creativity, experience and technical capability to provide you with the perfect solution.
If you are interested in a surround sound system, Omni offers many different custom choices for your consideration. Our surround systems can be a simple sound bar with subwoofer or a 7.2 channel installed architectural speaker solution. It's all up to you!
With Omni's design assistance you will see your dream blossom into a high tech, high-performance reality.